Brazilians Gobbling Up Miami Real Estate and MORE!
Brazilians are responsible for 50% of the sales in Miami real estate for homes over $500,000 in value.
Below is an article by Daniel Gross of the Daily Ticker. Here is a link to the artilcle with video HERE
Go South, Young Man (and Woman): Brazil's Hot Real Estate Market
By Daniel Gross | Daily Ticker – Mon, Aug 22, 2011 11:51 AM EDT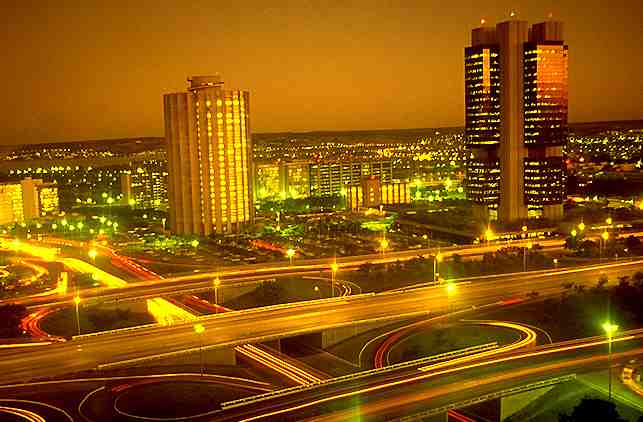 Investors have been told for the last several years that they need to get more involved with BRIC — Brazil, Russia, India, and China. The easy way to do it is through buying ETFs, or stocks that trade on domestic exchanges, or simply investing in the large U.S. companies — from Coca-Cola to Caterpillar — that are getting an increasingly large chunk of their business in these areas. Or you could get more directly involved. And easiest to do in Brazil, which is the closest to the U.S. The New York Times reported last week on the rising trend of American professionals migrating to Brazil for high-paying corporate jobs. David Neeleman, the founder of JetBlue, who was born in Brazil started a new airline, Azul.
Many are putting their money where their mouth is, including Tom Shapiro, CEO of real estate investment firm GTIS Partners. His firm is one of the largest private equity real estate investors in Brazil, where it has been operating since 2005 and has invested about $1 billion. In the video below, we discuss Brazil's real estate market.
"Brazil always had quite a lot going for it — huge resources of oil, ethanol. Educated population and rising middle class," he said. "But for a long time it suffered from not having the right policies and procedures." As a result for several years, it was the weak link in the BRICs chain, growing less rapidly than China and India. But in recent years it has picked up the pace. With strong fundamentals and big events — like the 2014 World Cup and the 2016 Summer Olympics — Brazil is in the midst of a boom. "It has really emerged and is going away from being a BRIC and becoming more of a superpower," said Shapiro.
Strong growth and a rising middle class have led to shortages of adequate housing and offices.
Brazil generally lacks the kind of office space to which Americans are accustomed. Due to a lack of financing, buildings were often constructed by selling pieces to 40 or 50 different investors. Such distributed ownership makes it difficult to make capital improvements. "Half the stock of office space in Brazil doesn't have air conditioning," said Shapiro. For good office space, the vacancy rate is a paltry two percent. And in Rio De Janeiro, whose downtown is pinched between the sea and the mountains, it's very difficult to add new supply. GTIS currently has 3.5 million square feet of office space either under construction or completed.
Housing is an even bigger opportunity. Historically, Brazil has been starved of the capital necessary to build — and purchase — housing. In Brazil, mortgages outstanding are about five percent of Gross Domestic Product (compared with about 65 percent in the U.S.) But things are changing. Government stimulus programs and the increasing activity of the Brazilian equivalent of Fannie Mae and Freddie Mac have helped spur more lending. "It's the exact opposite of the U.S. While we're having credit contraction and they're having credit expansion." For the first time, 30-year mortgages are becoming more widely available, and interest rates, formerly 12 to 14 percent, have come down to nine and ten percent. GTIS Partners currently has 7,000 apartments under construction — for the affordable and middle-class markets. Last November, GTIS started a joint venture with Brazlian firm Ager Incorporacoes to commit up to about $300 million in equity to develop projects in Rio de Janeiro.
With all the activity and publicity surrounding Brazil, it's tempting to ask whether this boom may soon turn into a bubble. Shapiro doesn't see one, as far as housing goes. Rising incomes mean millions of Brazilians are joining the middle class each year. "We think there is a 12 million housing unit shortage over the next decade."
Given that, in addition to exporting people and capital to Brazil, perhaps the U.S. should simply consider exporting some of its empty homes to Rio.
Daniel Gross is economics editor at Yahoo! Finance
Email him at grossdaniel11@yahoo.com; follow him on Twitter @grossdm
Visit our site for Luxury Homes information:  www.TheWeymouthGroup.com
Chris Weymouth, 443.280.1922.  theweymouthgroup@verizon.net