When you don't measure up…Subway shorts the subs! (a lesson in service)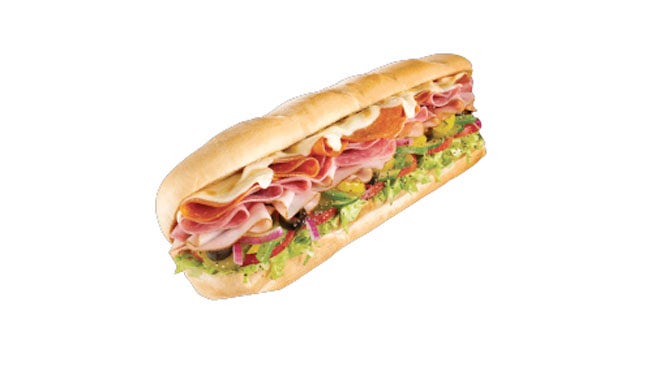 In business, you've heard it said, "Under promise and over deliver". Well apparently, Subway has been SUBmersive in the bread department (see article here) Additionally, they have been SUBmissive of any requests to explain the SUBpar performance in the sandwhich-making department. May I SUBmit a different perspective on the opening statement?  It has been the Weymouth Group's long standing policy not to under-promise, however; just promise to offer honest and dedicated service for our clients and THEN over deliver on those promises. We have a personal referral rate of over 90% for our success in real estate. Friends and past customers that are raving fans share with their friends and family about their experience they had with Debbie, me and Denise, insisting that we do what we say and beyond.
Many businesses out there today conduct their practices like that of Subway and still manage to get by because of the BIG name (by no means not ALL Subways). As for me and the Weymouth Group: You'll become a raving fan after you experience our service. SUBtleness aside.
About Chris & Debbie Weymouth, The Weymouth Group, LLC: Your number one source for Maryland Real Estate Blogs, News, Videos, and more! Chris Weymouth, Your Luxury Home Realtor.You can download the NEW Weymouth Group (click on link) MLS Search App for FREE!  Just text from your smart phone TWG to 87778 and start searching like a PRO! There is no other app like it.  Search real time, get home information, pictures all from your phone. It is FAST and easy.
Chris Weymouth, Director, Certified Luxury Home Marketing Specialist, CLHMS and Debbie Luber Weymouth, Manager, have marketed and sold over 4000 homes in Maryland since 1983. Expertly trained and award winning agents, they are leaders for The Weymouth Group at Keller Williams that has been recognized by their peers as one of the best in the business. Chris Weymouth is ranked in the top 1% at Keller Williams Select Realtors, top 1% in Howard County and Maryland among Realtors. Serving Central Maryland and all our friends and family for almost 60 years.  Need a Luxury Home Marketing and Buyer Specialist in Howard County (Ellicott City, Woodstock, Clarksville, Marriottsville, Fulton, Laurel, West Friendship, Glenelg, Columbia, Elkridge, Dayton, Mt. Airy, Woodbine and more), Carroll County (Elkridge & Sykesville), Baltimore County  (Catonsville, Woodstock, Owings Mills, Pikesville and Reisterstown), Anne Arundel County (Pasadena, Severna Park, Hanover, Severn, Glen Burnie, Annapolis and Odenton), Prince Georges County (Bowie & Laurel), Montgomery County (Silver Spring, Olney, Bethesda and Sandy Spring) or Harford County? We Know This Market! Then call Chris at 443-280-1922 or email chrisweymouth1@verizon.net